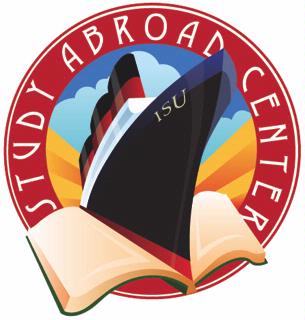 Arabic Program in Morocco
---
Rabat
New location for 2015!! The predominant languages are Colloquial Moroccan Arabic and French. (More coming soon!)
Academic Program
Students take three courses for a total of 8 credit hours. In the first week, students will study Colloquial Moroccan Arabic, culture
, and society. For the following six weeks, students study Modern Standard Arabic at an appropriate level. There are approximately 22 hours of classes each week, Monday-Friday. Two afternoons per week, students meet with conversation partners (Moroccan students who attend the AMIDEAST in Rabat). Grading is based on oral and written work, exams, and the final paper. Instruction is provided by AMIDEAST in Rabat.
Accommodations
During the first week, students live in a hotel. Then, students live with carefully chosen Moroccan families that provide living accommodations and three meals daily. Usually two students are placed with each family.
Transportation
Students arrange their own transportation to Casablanca; those who do not have extensive experience traveling internationally are encouraged to book the same flights. A bus will transport students from Casablanca to Rabat.
Cost
The course fee for Summer 2015 is estimated at $4,650 for all students. Additional study abroad fees will also be assessed. The program fee includes instruction, lodging, insurance, three meals daily, and the required excursions. The fee does not include incidentals or transportation to and from Morocco. The estimated cost of a round-trip flight from Cedar Rapids to Casablanca is $2,000.
Financial Aid & Scholarships
In general, financial aid received to attend the Iowa State University may be applied toward the cost of studying abroad. Aid eligibility is adjusted to reflect the total cost of participating in the program. In addition, students are encouraged to apply for need- and merit-based scholarships awarded by their college and the Study Abroad Center.
Eligibility
The program is open to all students who have at least one year of college-level study of a foreign language or two years of high school, and a minimum 3.0 GPA. No previous study of Arabic is required.
Program Description
The Arabic and French Program in Morocco is a seven-week intensive language program. The program begins with a one-week orientation during which students live in a hotel, study Moroccan Colloquial Arabic, and familiarize themselves with Moroccan culture. During the remaining six weeks, students live with a Moroccan family and study Modern Standard Arabic or French language as well as Moroccan culture. Students earn 8 s.h. resident credit in either Arabic or French.
This program offers students a unique learning experience living with a Moroccan family, studying with native professors, and acquiring enormous cultural competency during their stay in Morocco.
Links
Lonely Planet Guide
US State Department
Fact Book