ESSEC - BUSINESS SCHOOL PARIS

Reciprocal Student Exchange in France
Check out Samantha's Blog from her semester in France!
Administered by the Study Abroad Center for the College of Business
---
******
Classes in English
******
ADMISSION REQUIREMENTS
Introduction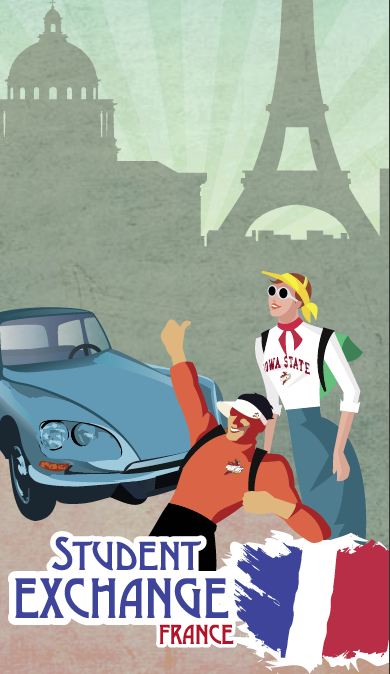 This ISU exchange allows ISU students to spend a semester or full academic year at ESSEC Business School, located just outside of Paris, France, while an ESSEC student comes here for a comparable period of study. You will pay ISU tuition and fees and receive tuition credit at ESSEC. Most exchange students opt to live in one of three nearby student residence halls, for which you pay ESSEC directly, or you can contract for lodging in the private sector.
You must have a GPA of 3.0 or higher and have achieved at least junior standing to be considered as a candidate for this exchange, since the Bachelor in Business Administration (B.B.A.) program conducts only its final two years in English. You must be in good academic standing and not on academic or disciplinary probation. You will apply for the program through ISUAbroad, including submission of academic transcripts and two letters of academic recommendation. An interview with the exchange's ISU coordinator is required.
ESSEC Business School
ESSEC is consistently ranked in the top 15 business schools in the world. It has been ranked No. 1 among French undergraduate
business programs for many years. The Bachelor in Business Administration at ESSEC became the first undergraduate degree to ever be accredited by both AACSB International (the Association to Advance Collegiate Schools of Business) and EQUIS (European Quality Improvement System).
One of ESSEC's greatest strengths is its international focus. 42% of the 135 full-time professors come from outside of France, and there are 4,200 students in ESSEC's Bachelor in Business Administration program, including 220 international students from 30 countries. All international students attend a 3- or 4-day orientation session before the start of each semester as a way to become familiar with the campus, staff, and program. ESSEC has 87 student associations that encompass a wide range of interests including arts, music, culture, humanitarian work, music, and professional life.
Courses of Study
ESSEC Business School offers a full range of business classes including Accounting, Finance, Marketing, Quantitative Methods, Information Systems, Economics, Business Law, Strategic Management, and Entrepreneurship. There are also language classes available.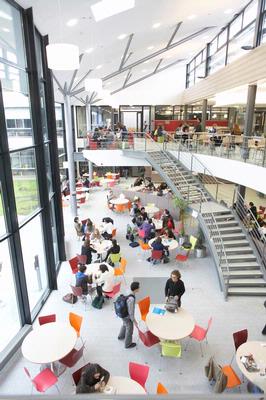 Students who choose to study in the fall semester will take third-year classes, while students who study in the spring semester will choose classes from the fourth-year curriculum.

Optional Intensive French Program
Though French language knowledge is not required for this program, students may opt for an Intensive French language learning program prior to the program. Fall students could take a summer program; spring students one to two months in January and/or Febuary. This programs are offered at additional cost through Iowa State's partners, ISA and CEA..

Internships
Upon arrival, students may search ESSEC's database of internships to find an internship during or after the program.
France: Cergy-Pontoise and Paris
ESSEC is located in Cergy-Pontoise, a suburb of Paris. Cergy-Pointoise is a modern city with nearly 200 restaurants, numberous shops, a man-made lake and marina great for water sports, as well as the plaza of the Axe Majeur, which provides a spectacular view of Paris on a clear day. Cergy-Pointoise has grown from only 34,050 inhabitants in 1962 to about 200,000 today. About 1/2 of its inhabitants are students at one of Cergy's many universities.
You will find plenty of transportation in and around Cergy. There are 17 bus lines and three train stations within the area, and it is only a 35-minute train ride to the center of Paris. There is also a direct bus to the Charles de Gaulle International Airport.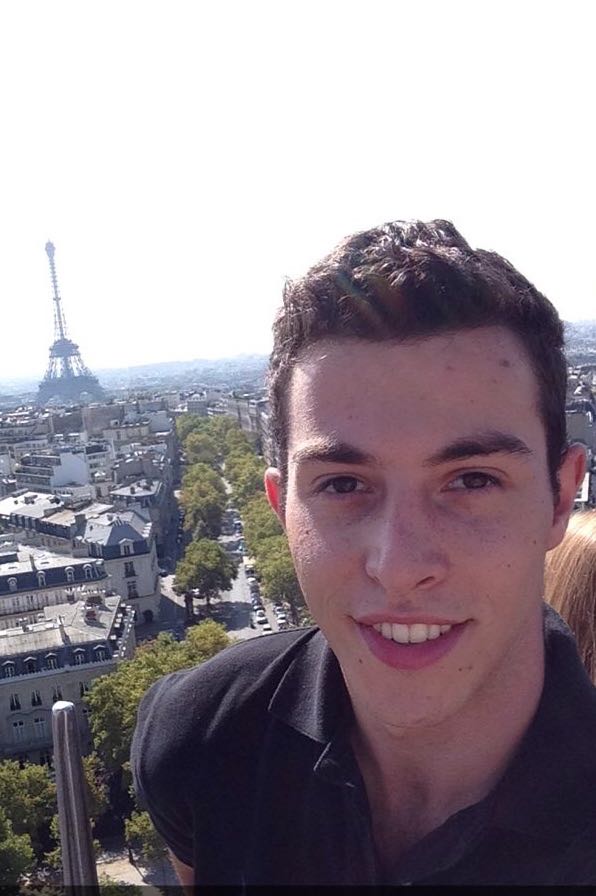 Paris is one of the world's leading business and cultural centers, and its influences in business, politics, fashion, arts, media, entertainment, and science make it one of the world's major global cities. From the Eiffel Tower to the Louvre, Paris has endless sites to keep you busy. In addition, Paris's central location allows you to fly to most of the major cities in Europe in less than a few hours. France has a beautiful temperate climate with average temperatures between 32° F and 46° F in the winter and between 60° F and 75° F in the summer.
Links
Academic Information (Courses and Fact Sheet)
Housing at ESSEC